Connect with the 2024 Jeep Gladiator near Temple TX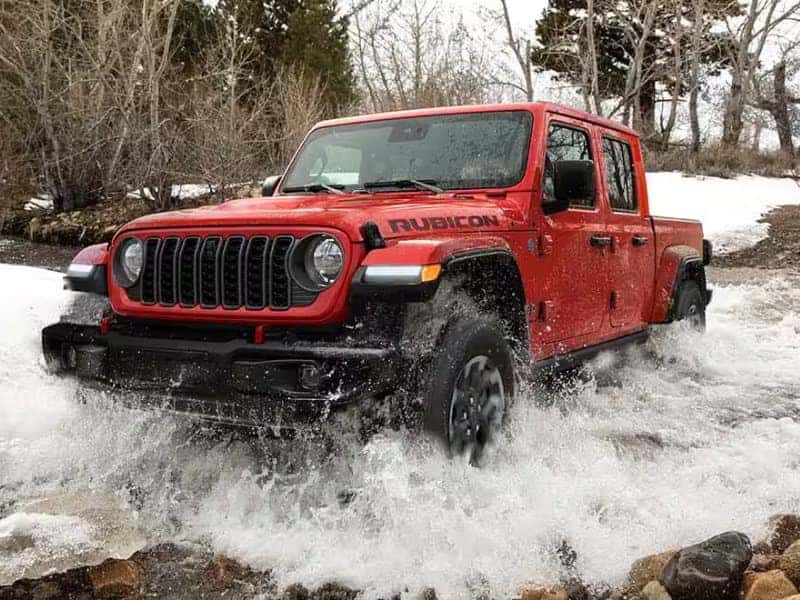 The 2024 Jeep Gladiator is the only off-road pickup truck of its kind and is modeled after Jeep's other fabled off-roaders. Don't mistake this one for any other Jeep model, though. Its 5-foot truck bed and unique exterior accents make it entirely different from anything else Jeep or any other automaker is creating out there. Some people use this machine as an ultimate camping vehicle. Others prefer to use it as a pickup truck and make a hard worker out of it. Others just love the way the 2024 Gladiator looks and will pick it up because of its style.
Let's go back to capability. That's the point where most people connect with the 2024 Jeep Gladiator. The model's 1,725 pounds of 4×4 payload capacity is the best in its class. Ground clearance is also impressive at an amazing 11.6 inches. There's even more good news on the capability front, though. With its 7,700 pounds of max towing capacity, the 2024 Gladiator also ranks best in its class for this feat. Benny Boyd Lampasas Jeep lets anyone test drive their favorite Gladiator models at our dealership. Please come see the Gladiator's innovative capability for yourself. Visit us near Temple TX. Also serving Belton, Georgetown, and Austin Texas.